Frederica von Stade, mezzo-soprano
Arno Drucker, piano
Saturday, October 22, 2016 at 5:30 pm
Ticket: $100

The Steinway Series at Silo Hill premieres with a recital by celebrated mezzo-soprano Frederica von Stade accompanied by pianist Arno Drucker. Performed previously at Carnegie Hall, the autobiographical concert titled "My Life in Song" is an eclectic, engaging mix of music and personal anecdotes. Ms. Von Stade will be performing works by Heggie, Puccini, Rorem, Ravel, Sondheim, Copland, Poulenc, Bolcom, Massenet, and more.
A pre-concert wine and food reception begins at 5:30 pm in the Main House at Silo Hill. The concert follows at 6:30 pm in the Music Barn. After the performance, there will be a casual Q&A as Ms. Von Stade answers questions from the audience.
Frederica von Stade has gathered legions of admirers worldwide... Her stage performances and recitals combine superior artistry with emotional directness, clarity of tone with crystalline diction, natural elegance with unpretentious passion.
Donald Spoto, Opera News

Watching her move, watching her act, hearing her sing is among the greatest experiences I have had.
Timothy Pfaff, Los Angeles Times

Years will come and years will go, yet I may never hear anything as perfect again as mezzo-soprano Frederica von Stade's performance.
Jeff Bradley, Denver Post
Frederica von Stade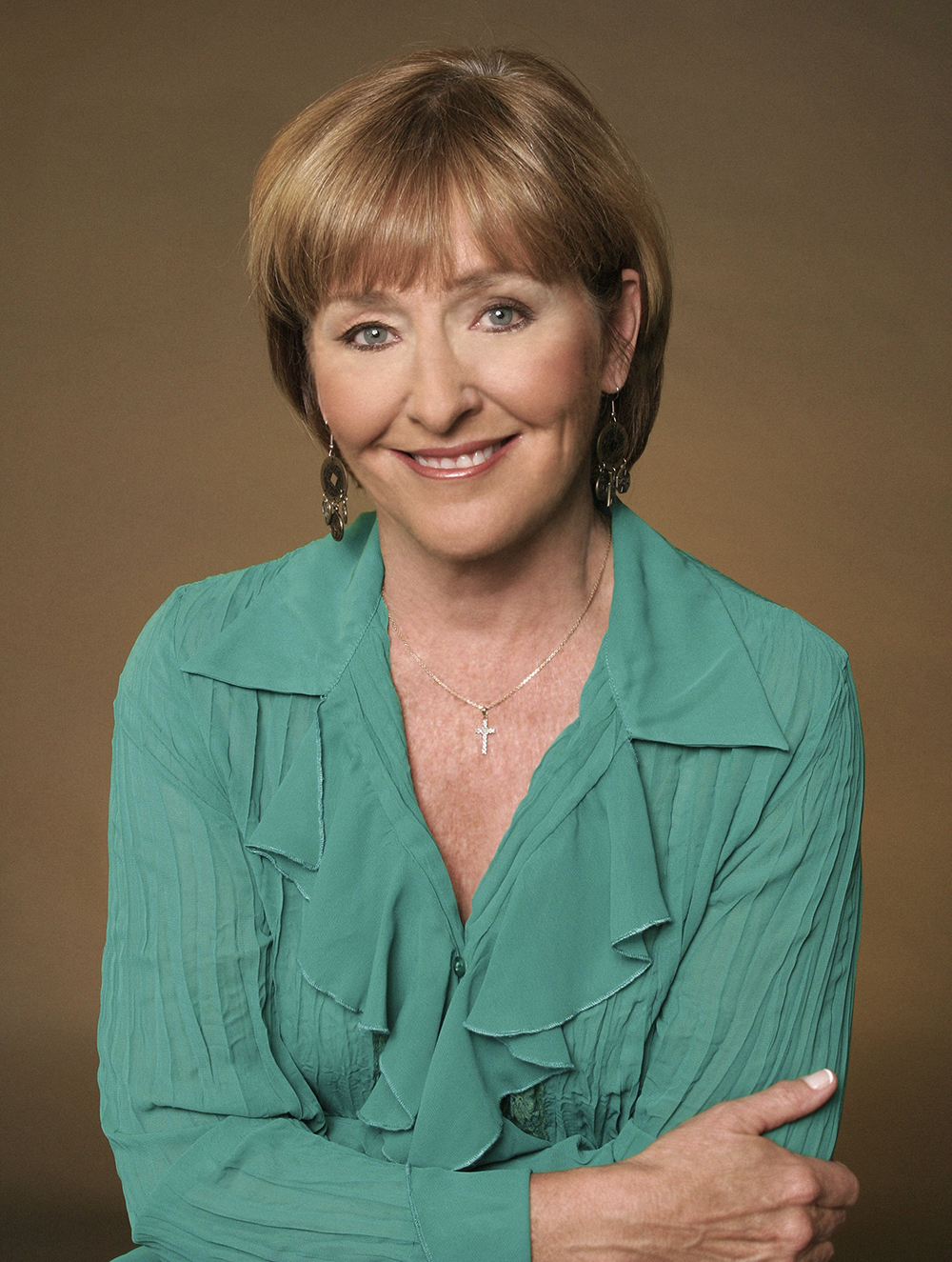 Credit: Robert Millard
Described by the New York Times as "one of America's finest artists and singers," Frederica von Stade continues to be extolled as one of the music world's most beloved figures. Known to family, friends, and fans by her nickname "Flicka," the mezzo-soprano has enriched the world of classical music for four decades.
Miss von Stade's career has taken her to the stages of the world's great opera houses and concert halls. She began at the top, when she received a contract from Sir Rudolf Bing during the Metropolitan Opera auditions, and since her debut in 1970 she has sung nearly all of her great roles with that company. In January 2000, the company celebrated the 30th anniversary of her debut with a new production of The Merry Widow specifically for her, and in 1995, as a celebration of her 25th anniversary, the Metropolitan Opera created for her a new production of Pelléas et Mélisande. In addition, Miss von Stade has appeared with every leading American opera company, including San Francisco Opera, Lyric Opera of Chicago, and Los Angeles Opera. Her career in Europe has been no less spectacular, with new productions mounted for her at Teatro alla Scala, Royal Opera Covent Garden, the Vienna State Opera, and the Paris Opera. She is invited regularly by the finest conductors, among them Claudio Abbado, Charles Dutoit, James Levine, Kurt Masur, Riccardo Muti, Seiji Ozawa, André Previn, Leonard Slatkin, and Michael Tilson Thomas, to appear in concert with the world's leading orchestras, including the Boston Symphony Orchestra, Chicago Symphony, Cleveland Orchestra, New York Philharmonic, Philadelphia Orchestra, San Francisco Symphony, London Symphony Orchestra, Washington's National Symphony, and the Orchestra of La Scala.
With impressive versatility, she has effortlessly traversed an ever-broadening spectrum of musical styles and dramatic characterizations. A noted bel canto specialist, she excelled as the heroines of Rossini's La cenerentola and Il barbiere di Siviglia and Bellini's La sonnambula. She is an unmatched stylist in the French repertoire: a delectable Mignon or Périchole, a regal Marguerite in Berlioz' La damnation de Faust, and, in one critic's words, "the Mélisande of one's dreams." Her elegant figure and keen imagination have made her the world's favorite interpreter of the great trouser roles, from Strauss' Octavian to Mozart's Sesto, Idamante and - magically, indelibly - Cherubino. Miss von Stade's artistry has inspired the revival of neglected works such as Massenet's Cherubin, Thomas' Mignon, Rameau's Dardanus, and Monteverdi's Il ritorno d'Ulisse in patria. Her ability as a singing actress has allowed her to portray wonderful works in operetta and musical theater including the title role in The Merry Widow and Desirée Armfeldt in A Little Night Music.
Her repertoire is continually expanding with the works of contemporary composers. She created the role of Tina in Dallas Opera's world premiere production of Dominick Argento's The Aspern Papers (a work written for her) as well as the role of Madame de Merteuil in Conrad Susa's Dangerous Liaisons and Mrs. Patrick De Rocher in Jake Heggie's Dead Man Walking, both for San Francisco Opera. In the 2013-14 season, Miss von Stade created the role of Myrtle Bledsoe in the world premiere of Ricky Ian Gordon's A Coffin in Egypt at Houston Grand Opera, a role she performed later that season at Opera Philadelphia and The Wallis Annenberg Center for the Performing Arts in Beverly Hills. Miss von Stade will reprise the role of Myrtle Bledsoe with the Chicago Opera Theater in the 2014-15 season.
Frederica von Stade continues to create compelling new stage portrayals. In 2005, Los Angeles audiences saw her first-ever performances of the title role in La Grand Duchesse de Gerolstein in a new production directed by famed movie director Garry Marshall for Los Angeles Opera. Later that season, she gave her first performances as Ottavia in L'Incoronazione di Poppea with Houston Grand Opera, a role she reprised for Los Angeles Opera in the 2006-07 season. 
Frederica von Stade's orchestral repertoire is equally broad, embracing works from the Baroque to those of today's composers. She has garnered critical and popular acclaim in her vast French repertoire as one of the world's finest interpreters of Ravel's Shéhérazade, Berlioz's Les nuits d'été, and Canteloube's Les chants d'Auvergne as well as the orchestrated songs of Debussy and Duparc. She is continually in demand for the symphonic works of the great Austrian and German composers including Mozart and Mahler, as well as the new works of American composers.
It was the American composer Richard Danielpour who in 1998 helped Frederica von Stade to realize an artistic and personal dream when he wrote Elegies. The work, scored for orchestra, mezzo-soprano and baritone, is a tribute to Miss von Stade's father, Charles von Stade, who was killed in the final days of World War II, and is based on the text of letters Mr. von Stade sent to his wife during the war. It is through these letters that Frederica von Stade came to know her father, who died two months before her birth. In January 1998 the Jacksonville Symphony, led by Roger Nierenberg, offered the world premiere of Elegies with performances in Florida and in New York's Carnegie Hall. Elegies is available on SONY Classical and has been performed throughout North America and Europe.
Unparalleled in her artistry as a recitalist, Miss von Stade combines her expressive vocalism and exceptional musicianship with a rare gift for communication, enriching audiences throughout the world. Here, too, her repertoire encompasses a rich variety, from the classical style of Mozart and Haydn to the popular songs of Broadway's greatest musicals; from Italian "Arie antiche" to the songs of contemporary composers - who compose especially for her - such as Dominick Argento and Jake Heggie. She continues to explore new music and recently brought a program of the songs of Pauline Viardot to London's Wigmore Hall and the Théâtre Musical de Paris.
She has made over seventy recordings with every major label, including complete operas, aria albums, symphonic works, solo recital programs, and popular crossover albums. Her recordings have garnered six Grammy nominations, two Grand Prix du Disc awards, the Deutsche Schallplattenpreis, Italy's Premio della Critica Discografica, and "Best of the Year" citations by Stereo Review and Opera News. She has enjoyed the distinction of holding simultaneously the first and second places on national sales charts for Angel/EMI's Show Boat and Telarc's The Sound of Music.
Miss von Stade appears regularly on television, through numerous PBS and other broadcasts. In 2002 she was seen on national television in a concert with the Mormon Tabernacle Choir as part of the opening ceremonies of the Salt Lake City Winter Olympic Games. In 2001 she participated in the opening of Philadelphia's Kimmel Center for the Performing Arts performing in a concert together with Sir Elton John, Andre Watts, and the Philadelphia Orchestra. Other highlights of recent television appearances include a gala concert with the San Francisco Symphony to open the 1998-99 season at New York's Carnegie Hall and a "Live from Lincoln Center" television event opening the 1999 season of the Mostly Mozart Festival, both broadcast throughout North America. She can be seen in "Live from the Met" performances as Cherubino, Hansel, and Idamante, and through PBS broadcasts of her celebration of the art of American song with Thomas Hampson, Marilyn Horne, Dawn Upshaw and Jerry Hadley in a program at New York's Town Hall titled "I Hear America Singing," as well as a program with Tyne Daly which included arias, art songs and popular crossover material. Also seen on PBS were a holiday special, "Christmas with Flicka," shot on location in Salzburg, "A Carnegie Hall Christmas" with Kathleen Battle, and an evening of operatic and musical theater selections with Samuel Ramey and Jerry Hadley titled "Flicka and Friends." Her recent portrayals in Dangerous Liaisons and The Aspern Papers were broadcast throughout North America. She can also be seen in the Unitel film of the classic Jean-Pierre Ponnelle production of La cenerentola.
Frederica von Stade is the holder of honorary doctorates from Yale University, Boston University, the San Francisco Conservatory of Music (which holds a Frederica von Stade Distinguished Chair in Voice), the Georgetown University School of Medicine, and her alma mater, the Mannes School of Music. In 1998 Miss von Stade was awarded France's highest honor in the Arts when she was appointed as an officer of L'Ordre des Arts et des Lettres, and in 1983 she was honored with an award given at The White House by President Reagan in recognition of her significant contribution to the arts.
Arno Drucker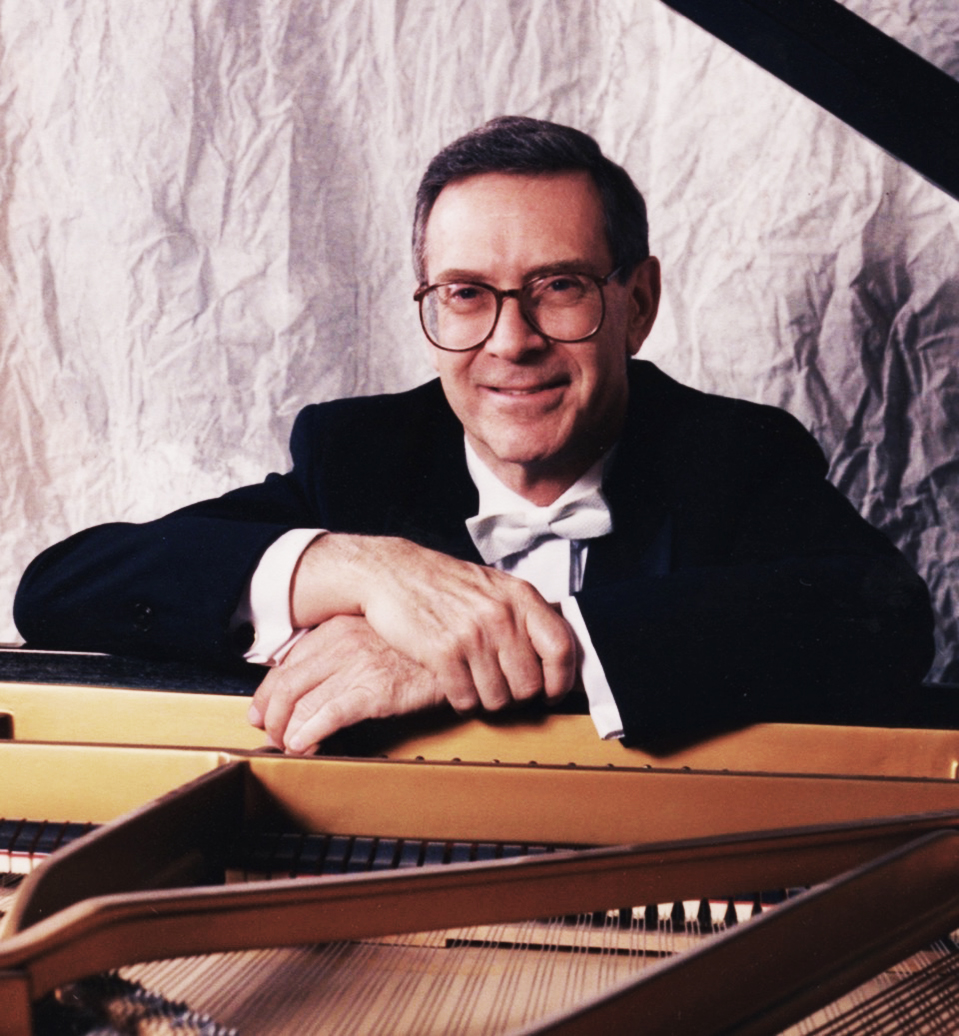 Arno Drucker has had a varied and distinctive musical career as a piano soloist, chamber music and orchestral performer, teacher, and scholar.
A native of Philadelphia, his debut performance was with the Philadelphia Orchestra at the age of 13. While attending the Eastman School of Music, where he received his Bachelor and Master's degrees, he performed with the Eastman-Rochester Orchestra, playing the Hanson Piano Concerto, with the composer conducting. He was a scholarship student at the Music Academy of the West. As a Fulbright scholar he studied at the Akademie in Vienna and the Mozarteum in Salzburg. During U.S. Army Service he appeared as soloist in twenty-one performances in Germany and the Benelux countries with the Seventh Army Symphony Orchestra and the World's Fair in Brussels.
He received the Doctor of Musical Arts degree, studying at the Peabody Conservatory of The Johns Hopkins University with Leon Fleisher. He has been a soloist with the Baltimore, National, Chatauqua, New Haven, and Augusta Symphony Orchestras, and has presented solo recitals in various U.S. cities.
As a chamber music performer he was the pianist of the American Arts Trio, in residence at West Virginia University, performing concert tours of Germany and Mexico, and television programs for WQED (Pittsburgh). The trio premiered compositions during their New York Carnegie Recital Hall concerts and performed concert tours of the United States. He also performed with the Tokyo String Quartet.
Dr. Drucker is the founding Artistic Director of Festival Chamber Players. With members of the Baltimore Symphony Orchestra he directed and performed eleven years of summer chamber music concerts in Baltimore. As an accompanist he has performed recitals with Benita Valente, soprano, and cellists Stephen Kates and Leslie Parnas, and numerous Master classes and recitals with his wife, the soprano Ruth Drucker, in Indonesia, Austria, Canada, Germany and throughout the U.S.
He has been a faculty member of West Virginia University, Westminster Choir College, Essex Community College and the Peabody Conservatory, a recording artist for Orion Records, Principal Pianist of the Baltimore Symphony Orchestra for over twenty years, and the author of American Piano Trios: A Resource Guide, published by Scarecrow Press in 1999.