Joanna Kaczorowska, violin
Pablo Lavandera, piano
Saturday, April 28, 2018 at 7 pm
Ticket: $50
Get ready for musical fireworks as internationally acclaimed violinist, Joanna Kaczorowska and pianist Pablo Lavandera celebrate the music of Eastern Europe and South America. In a spirited program featuring the works of Bartok, Piazzolla, Guastavino, and Wieniawaski, (with Mozart and Schumann added for good measure), this musical duo exudes sensuality, passion, and romance. Of course, Silo Hill helps set the mood with a cozy fire, a glass of wine, and tasty delights!
...uncommon refinement, passionate expression and tonal sensitivity. Her playing combines rare talent with ferocious enthusiasm.
Yo-Yo Ma on Joanna Kaczorowska

Impeccable. Unforgettable. Worthy of being remembered forever...
La Nueva Tribuna, Córdoba, Argentina on Pablo Lavandera

Lavandera and Kaczorowska…passionate expression…extraordinary. Brilliant!
Nordbayerischer Kurier, Bayreuth Festival
Joanna Kaczorowska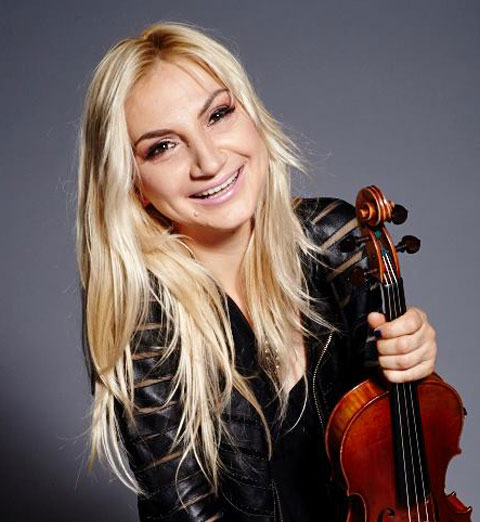 Acclaimed as an enormously accomplished violinist, Joanna Kaczorowska's playing features uncommon refinement, passionate expression and tonal sensitivity. Her artistry combines rare talent with ferocious enthusiasm: Joanna has an irrepressible passion for musical experimentation and discovery. In both classical and contemporary repertoire and world music traditions, Joanna has an ability to express herself in the deepest personal sense through her music.
Dr. Joanna Kaczorowska, a native of Poland, is an internationally acclaimed violinist who has performed with today's leading artists including Yo-Yo Ma, Itzhak Perlman, members of the Emerson String Quartet, Michael Tilson Thomas, Reinbert De Leeuw, David Robertson, and as a guest member of the New World Symphony. She has performed at many of the great concert halls across the globe such as Carnegie Hall, Suntory Hall in Tokyo, Ozawa Hall at Tanglewood, Beethoven's Haus in Bonn and at many music festivals including Music at Menlo Festival, Aspen Music Festival and Tanglewood Music Festival. 
Dr. Kaczorowska is the founder and Artistic Director of New York Chamber Musicians, a brand new, innovative, chamber music series that breaks with the old traditional concert setting creating intimate experiences for both artists and audience while raising funds for charitable causes through its concerts.
Joanna has won much acclaim and many prestigious prizes and awards at numerous international competitions. In a duet with Pablo Lavandera, they won First Prize in the 2009 Liszt-Garrison Festival & International Piano Competition in the category, Collaborative Artists: Duo Ensembles with Piano. In the same competition, they were also awarded Best Interpretation Award: For Outstanding Performance of Works by Franz Liszt, Performance Prizes from the Chamber Music on the Hill Series, MD and from Hood College, and also the Grand Prize of performing in the Steingraeber Chamber Music Hall during the Richard Wagner Festspiele 2010 in Bayreuth, Germany. More than 100 artists from 22 countries competed in the event.
Dr. Kaczorowska is an alumna of the Academy, a program of Carnegie Hall, The Juilliard School, and the Weill Music Institute in partnership with the New York City Department of Education. In 2006 she was personally invited by Ara Guzelimian, at the time Artistic Director of Carnegie Hall, to be one of only two violinists in the then brand new, ground breaking two year residency program. With the Academy, Joanna has performed numerous concerts in Carnegie Hall and other NYC venues such as the Juilliard School of Music. She also participated in many artist residencies in universities and colleges. The Academy, besides providing multiple performing and teaching opportunities, instructs artists how to lead and manage cultural and artistic institutions such as Juilliard School through weekly professional workshops and lectures with such personalities as the President of Juilliard School of Music, the Dean of School of Music and the Executive and Artistic Director of Carnegie Hall.
Joanna has been featured in The Strad as well as in Strings Magazine; she has also been featured on Japanese NHK television as well as on National Public Radio's (NPR) All Things Considered. Her concerts had been reviewed in many newspapers including The New York Times and the New York Sun.
Her commitment to new music has led her to many world premieres in the last few years, including the New York premiere of Sueños de Chambi by Gabriela Lena Frank at Steinway Hall with pianist Pablo Lavandera.
Joanna is an avid advocate of bringing music to underserved communities. Together with Carnegie Hall she cofounded a project that brought interactive music concerts to oncology hospitals for children in New York City. The project culminated with concerts at Carnegie Hall in May 2008. Joanna also was invited to organize and co-host the Family Concert and Neighborhood Concert series for Carnegie Hall in 2008 and 2009.
Joanna is a violin and chamber music professor in State University of New York at Stony Brook, where she is also the Associate Director of Undergraduate Studies and Director of Undergraduate Chamber Music. Joanna is devoted to the education of new generations of musicians and audiences. She has been invited to lecture at many venues, including appearances at the New York City Public Library.
She holds a Doctorate Degree from State University of New York (SUNY), Stony Brook and Master Degrees from the University of Massachusetts, Amherst and the Music Academy in Poznan, Poland. Joanna also has a postgraduate degree and Diploma in Arts and Music Management and Administration, from The Poznan School of Social Sciences, in Poland.
Her main teachers were Philip Setzer, Pam Frank, Charles Treger and Jadwiga Kaliszewska.
Joanna performs on a violin by Ryan Soltis.
Pablo Lavandera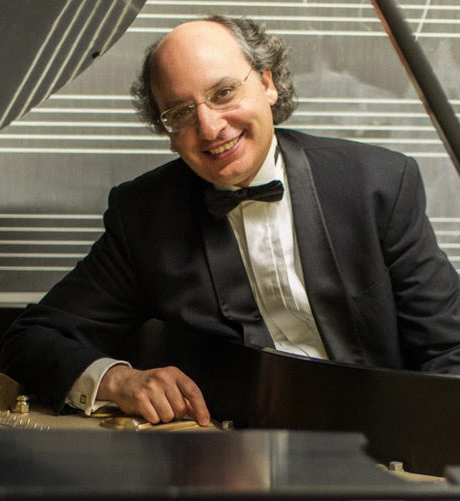 Dr. Pablo Lavandera, the First Prize Winner of the 2009 Liszt-Garrison International Piano Competition in the collaborative artist category (Baltimore, USA) has appeared as a recitalist, chamber musician, soloist with orchestra and music educator through the Americas and Europe at such venues as Carnegie Hall (Weill Hall), Steinway Hall and Yamaha Hall in New York, Jordan Hall in Boston, Teatro Colon in Buenos Aires as well as various venues in Germany and Poland. Future engagements include a US tour with violinist Joanna Kaczorowska and a concert at the Steingraeber Chamber Music Hall in Bayreuth Germany during the Wagner Festival in August 2010.
As an avid proponent of contemporary music his collaborations with living composers has resulted in the premiere of many new pieces, notably; the New York and European premieres of award winning American composer Gabriela Frank's "Sueños de Chambi" for violin and piano, in duet with violinist Joanna Kaczorowska; the South American premiere of "Levante" written by Pulitzer Prize winner Osvaldo Golijov and the New York City world premiere of Israeli composer Lior Navok's latest piano composition. Dr. Lavandera was also the pianist for the Indiana University New Music Ensemble (Bloomington) where he worked and recorded with many contemporary composers as well. Other premiers in the U.S.A. include solo and chamber works by John Arrigo Nelson, Laurence LeMasters and Joshua Feltman. In his native country he won the coveted "Annual Performer's Prize" from the Argentinean Society of Composers for his passionate commitment to performing works by Argentinean composers of the past as well as premiering new musical creations from his homeland.
Dr. Lavandera has concertized with his country's main orchestras including the National Symphony, performing concertos by Haydn, Mozart, Beethoven, Liszt and Shostakovich as well as various Argentinean composers. He was featured as a recitalist at the Wagnerian Association Young Outstanding Performers series in Buenos Aires and won first prize in several national competitions in Argentina. Through his extensive collaboration with Argentinean composers he has been invited to perform and record their music, including participation in the "Argentinean Music Anthology", published by the Argentinean National Endowment for the Arts. Dr. Lavandera can also be heard on six commercial CDs, including participation in Muzio Clementi's complete piano works recording (Aurophon), the Ensemble Antognazzi CD, and works by contemporary composers (Irma Urteaga complete works, Indiana University New Music Ensemble).
After coming to the United States as a Fulbright Scholar in 1998, Mr. Lavandera earned a Doctorate in Piano Performance from the State University of New York Stony Brook, a Performer Diploma from Indiana University (Bloomington) and a Master's in Piano from the New England Conservatory. He also holds the Highest Piano Pedagogy degree in Argentina (Profesor Superior de Piano) from the Gilardo Gilardi Conservatory. His main teachers in the US include Gilbert Kalish, Menahem Pressler, Leonard Hokanson, Stephen Drury Evelyne Brancart, Emile Naoumoff, and in Argentina Aldo Antognazzi, Dante Medina, Norma de Bonini and Ema Centurio.
Currently Dr. Lavandera is a Artist in Residency at the State University of New York Stony Brook where he teaches piano, chamber music and an accompanying class at the undergraduate level. Prior to this post, he was a teacher assistant of Gilbert Kalish at SUNY Stony Brook and a guest teacher at the Juilliard School of Music, The New England Conservatory and Stony Brook University pre-college programs.